Red Sun Society
Background.
Red Sun Society is absolutely Charitable, non-profit, non-political and
non-government organization.This Organization is established,
date 21February, 2000 by some committed Youth Volunteers of
Bangladesh Red Crescent Society. This Organization registered
under the Society Registration Act.1860 of 21to undertake
development work in order to contribute to uplift the situation
of disadvantaged people, women and children of urban
and rural areas.
Mission:
Overall Development in Bangladesh,
Specially Health, Education & Human Rights.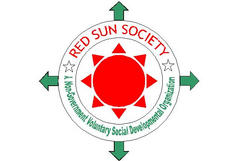 Membership of Other Organization's
Bangladesh Red Crescent Society
My Contact Information
Links to Other Sites